Selling your property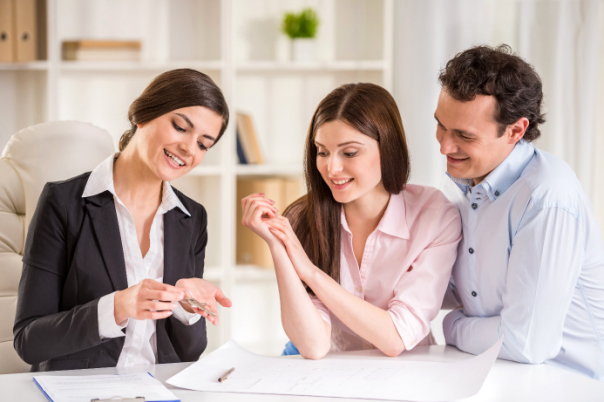 Our personal approach
Amstel Property Agency is aware that selling your home is not only a major financial decision but it also has a major emotional impact. Therefore, not only your home but you as a customer feature largely in the picture. Our estate agency is geared towards providing a personal oriented service. Regular and transparent communication during the sales process is of high importance. During a preliminary introduction, your wishes and requirements will be mapped out. In an easy step-by-step plan, we will explain the best approach to selling your home.
Amstel Property Agency knows the local market well and is aware of all aspects of buying and selling and legal matters. We will discuss which marketing and communication tools we can use for the sale of your home. We shall keep you regularly informed about any developments and issues during the sales process. During this time, we can reevaluate our strategy and if necessary, we can readjust this to meet any unexpected developments in the market. In this way we can feed back market developments directly to you and, if necessary, take them into account in the decision-making on certain matters.
Preparing your property for sale
Amstel Property Agency will give you extensive advice as to how you can make your property presentable to potential buyers. This advice may concern the interior design of your home or small changes such as painting or temporary furniture or even some minor adjustments if necessary. An optimal presentation of your home is vital for a successful sale. There will be professional photos made together with a video if desired and a detailed description of the property will be drawn up. The property will be placed on websites such as Funda.nl, Huislijn.nl and Jaap.nl. Amstel Property Agency is also active on social media. Your home will be promoted on Facebook and Twitter. In this way your home will be brought to the attention of a large audience.
Amsterdam, Amstelveen and the surrounding areas in Noord Holland are most favored by expats. Companies based in Amsterdam and Amstelveen such as Tata Consultancy Services, Huawei and Siemens employ many expats. Such expats who have lived for a few years in The Netherlands have come to know the advantages of living here for the long term. Amstel Property Agency has experience with guiding expats with the purchase of their first property in The Netherlands. Our estate agents will inform you about the best possibilities regarding the sale of your home. Based on our knowledge of the expat market and the Dutch market we can give you an honest and realistic prediction regarding the price for which your property can be sold. Together with you we will draw up a sales strategy and determine the price for which the property can be placed on the market. What is unique about Amstel Property Agency is that we can combine temporary rental to expats together with the future sale of your home. In this way the expenses associated with having a property standing vacant can be minimized.
For more information regarding our services or to make an appointment you can contact our office. Our colleagues shall help you further!