Sell apartment Amsterdam
Amsterdam is a popular city with buyers and renters alike. It may seem like selling an apartment in Amsterdam is the easiest thing in the world, but if there is one thing our years of experience in the housing market have taught us, it is the many benefits of enlisting a professional broker to sell your property. At Amstel Property Agency, we know all about the practical aspects of selling a property, but we are also aware of the emotional aspects of selling your house. This is why we believe in a personal approach. Together with you, we will make the process to sell your apartment in Amsterdam, Amstelveen, Hoofddorp or Uithoorn as smooth as possible.
Call: +31 (0)20 5616311
Contact form
How we can help sell an apartment in Amsterdam-centrum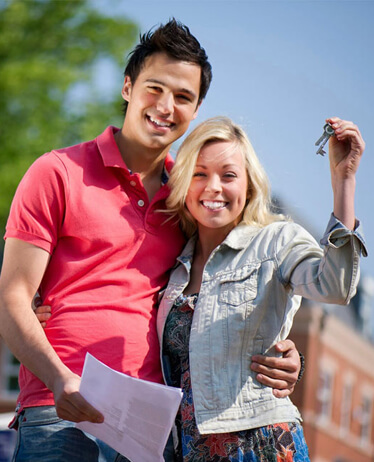 We have a large and diverse network of brokers and relocation agents, which we are glad to use in the sale of your apartment. Our employees will devise a unique marketing strategy to offer your apartment to the right buyers. This includes placing ads on our own website and on listing websites such as Funda.nl and Jaap.nl, but can also include advertisements on social media and in local newspapers. The strategy we devise is dependent on your budget and the timeframe in which you wish to sell the apartment in Amsterdam, and you have full control over where and when we advertise your property.
An additional benefit to enlisting Amstel Property Agency to sell your apartment in Amsterdam-centrum, Amsterdam Zuid or Buitenveldert is our extensive knowledge of the expat market. Thanks to the many international companies that have settled in and around Amsterdam, these areas in particular are popular with expats. A convenient option is therefore to rent out your apartment to expats whilst looking for a suitable buyer. This way you avoid the property being vacant for too long and also ensure that there is no time pressure in finding a buyer for your apartment.
What to know before you sell an apartment in Amsterdam
Whether you are looking to sell an apartment in Amsterdam-centrum or one of the areas surrounding the city, like Amstelveen or Buitenveldert, it is important to be aware of the housing market and its current trends. Our employees can help you establish a suitable asking price and assist you in negotiations. We will also advise you on any governmental rules and regulations regarding the sale of an apartment in Amsterdam. Make use of our 15 years of experience and let us help you sell your apartment in and around Amsterdam.